Setting Up a Nighttime Security Routine for Your Home
Posted on
What does your current bedtime routine include? Maybe a cup of tea, an episode of a favorite TV show, and brushing your teeth before tucking in? But something is missing here: home security. If you've ever laid awake wondering if you've locked the back door or closed the garage, this post is for you. We'll show you how to integrate security into your routine and keep your home and family safer.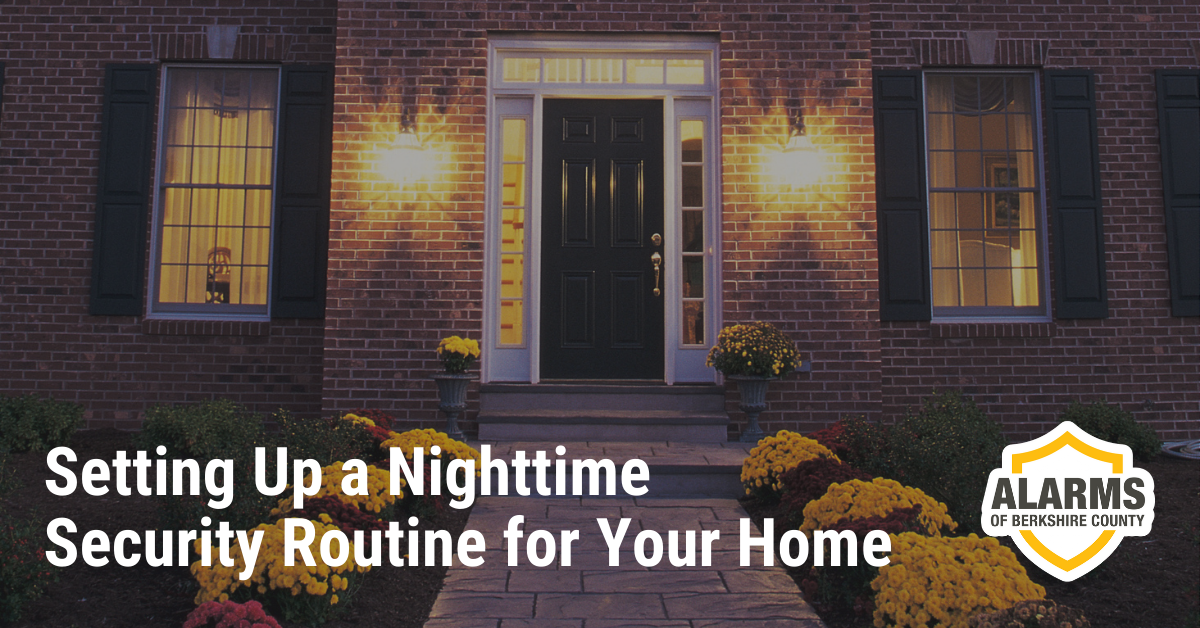 Enjoy a more peaceful night's sleep by getting into the habit of securing your home each night. No matter how safe your neighborhood may be, there are simple precautions that you should take to keep your family and property protected.
Make sure that your cars doors are locked and windows rolled up, especially if parked outside. An unsecured car is an easy target for thieves—but a garage door opener left in the car may also provide them with easy access into your home.
Ensure that all exterior doors are closed and locked. This includes your garage door as well as the door connecting the garage to the house.
Turn on exterior lights, including motion-activated flood lights and static landscape lighting. These outdoor lights act as a deterrent to would-be thieves and burglars.
Pull down shades or close curtains. Someone lurking in the shadows at night can easily see into your home's windows—allowing them to inventory your possessions, observe your actions and routines, and see when you're asleep and not at home. Closing curtains, however, can close off this opportunity.
Let Your Security System Do the Work
Good news—your security system can handle most of the nighttime safety routine for you. Many systems can be programmed to perform the same actions at the same time each night—including arming the alarm system, adjusting indoor and outdoor lighting, closing the garage door, locking all doors, and even adjusting the thermostat.
Integrating your security system with this functionality provides a comprehensive and convenient home automation solution. You'll get more out of your security system while saving money on energy costs. Plus, with the time you'll save in the evenings, you can focus on other, more enjoyable parts of winding down—bubble bath, anyone?
Involve the Whole Family
Whether your routine is manual or fully or partially automated, your nighttime security routine can be a family activity. This ensures that, should one adult be out of the house, other family members still know what needs to get done each night. For many children, this routine can also be comforting and confidence-building—seeing how the alarm system works helps them understand that the home is protected, and the family is safe.
Of course, every family's security needs are different—and if you need something beyond the basics, or if you'd like to get more out of your existing security system, Alarms of Berkshire County is here to help. Get in touch with us today.
---